Over 3 Decades of Nursing Excellence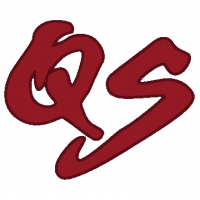 2500000
+
HOURS STAFFED AND COUNTING

1500
+
CURRENT OPPORTUNITIES

"We had never used agency before and were very hesitant after speaking with several other agencies because they weren't very friendly. QS eased our mind by being great at communicating and pleasant to talk to. Thank you!"
"QS Nurses, work hard to ensure there are available assignments that work best around the employee's schedule. Multiple options for staffing both LTC's and Hospitals. Contract and Per diem options for employees. Communication has always been super easy and open. This includes communication with HR staff, Staffing supervisors, and the Travel manager.
There are incentives and rewards available. Everyone has an understanding and pleasant attitude towards other employees.
The hiring process is very thorough."
"QS has been an amazing place to work for! I have met some amazing people that I now call friends because of my time with QS nurses. Lindi has always been there to answer any questions I might have along the way. Thank you QS staff for all you do!!"
"Thank you!! I will work for QS until I physically can't anymore lol. You guys are the best! I've been referring even more people!"
"We have had State Surveyors in our building last week and this week. They exited today and mentioned how well your staff took care of the residents and do an excellent job. Just wanted to pass this along, we appreciate the high quality care they provide!"
"Have I ever mentioned how much I adore my job?  QS Nurses never fails to amaze me!  I received a "cutest team member of QS Nurses" onesie for my newborn baby.  They wasted no time in getting it to me.  Now my little "fruit cake" is repping one of the best agencies there is.  Thank you, guys SO much!  12/10 recommend applying for this amazing company!  I could go on forever speaking highly of them.  Message me for more info and ways to apply, you won't regret it, I promise!!"
Thank you for the gift card! I'm so glad to be apart of a team that shows appreciation for their staff!" – Kamryn
I am extremely pleased to be back working with QS Nurses. Every interaction I've had with any member of the QS staff has been outstanding! I am always treated with the upmost kindness and respect and that says a lot about the character of your company. Thanks so much for all you do!
QS Nurses has believed in me, supported me and worked with me to develop my existing nursing skills and procure new ones! I have found working with them to be a very rewarding and enjoyable experience! They are firm but fair disciplinarians and the office staff are an absolute pleasure to do business with! I highly recommend QS to anyone looking for a flexible and stable career in either per diem or travel nursing!
QS nurses made it so easy for me to become a travel RN. The staff is very professional and super knowledgeable. The websites I used are user friendly. Everyone is so helpful. Lindi is a great travel manager. She stays on top of her game. I appreciate you all so much. I will definitely recommend QS Nurses to anyone looking into traveling!! Thank you for all you do!! You are the best
I absolutely adore the QS staff! Truly the most helpful and understanding people I've worked for. I am forever grateful for the QS Nurses team overall but especially the contract manager, Lindi. I have never worked with somebody as kind, patient, and understanding as her. She always finds contracts that will match my skill level and preference! I have worked at several facilities and I am always able to broaden my skill set. Thank you for all you do! I love my job and what I do.
I love working through QS. I honestly feel God blessed me with this job. Previous to working for QS I worked very hard for a Job that never recognized my hard work and dedication. With QS I felt more appreciated in one month b than I did in the 4 years at my previous job. I am so thankful for my job. Anytime I have questions or or concerns they are always right on it. They care. Anyone I talk to at the office is always so very nice and helpful. Thank u QS for accepting me as your employee.
I absolutely love working for this company. The office staff are always so friendly, understanding and always seem to have a smile to greet you with, even on the phone. My schedule has been crazy over the last few months and they have been so helpful. My favorite part is the random messages just checking in asking how I'm doing mentioning the hours I've worked and if I need anything from them. It's nice to work for a company that tells you you are appreciated! Thank you QS!!!!
"I just wanted to take the time and say thank you so much for the opportunity to work with you and having so much understanding with my surgery. It means so much and I know it wasn't expected. I absolutely love all you and how patient and kind you all are. So, thank you very much!"
"I really love and enjoy working with QS Nurses. Such a GREAT company to be a part of!"
"Thank you for the employee of the month award, I appreciate you! I was so happy and proud! Thank you all so much for the honor and the gift card. I've already spent it on two Med Couture scrub pants and a new pair of Brooks nursing shoes! So, thank you all so much!! My family and boyfriend were so proud too! Thank you so, so much!"
Hi QS, I was recently a patient at a hospital in Kiowa County. The RN who has worked every night, I believe her name is Cheryl, and the aide who worked Thursday night, Lucy, are both employed by QS and have provided the BEST care I've received since I've been here. Just wanted to let you know from a patient perspective that QS continues to provide awesome staffing services.
I wanted to give you guys a heads up that we are now Covid free since Dec 8th. Thank you for all you and your employee's help. We could not have done it without you.
"All of your staff does such a wonderful job. Thanks for all the great help!"
"I love working for QS because they are understanding and work with me. If there are ever any problems, I can always go to them for advice and resolve the issue. They keep me close to home while getting my 40 hours a week. It's not just a job/paycheck, we're here for the patients!"
"The office team is helpful, friendly, and always available. It is very hard to find a part-time job that allows you to work one to two days a week. Being paid weekly is a huge plus as well."
"QS is quick to respond to my needs and always follows up. The professionalism is outstanding and I have built a friendship with the office staff. It's not just a business relationship."
Home